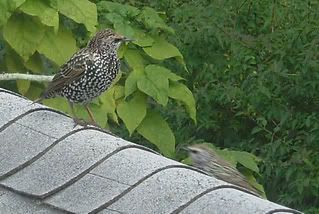 Gee, it feels a bit like the end of an era. Thanks to Blogger's limits on photo uploading, The Midnight Garden has moved to WordPress. The transition is still in progress just now, so please forgive our dust.
Actually, it's sort of appropos, really. Every other aspect of my life seems a little chaotic lately, though really in good and unexpected ways. It just makes sense that the blog should be in a state of metamorphosis, as well. The import project is going well, though there seems to be some issue with all your wonderful comments getting properly associated with their related posts. I'm a little sad about that, since I love you all so much.
In the future, you can find the Midnight Garden
here
. Please make a note for your Favorites Lists and Blogrolls! Thanks for the memories!!